Wanted to finally say hi an I'm glad to be here. I am looking around to see how everything works.
Activity Points
48
/
Points
Video
Chris Gostkowski and Alex Wilkinson of Paranormal Kicks Cancer
Coming up on this episode of Paranomaly, we are talking with: Chris Gostkowski and Alex Wilkinson of Paranormal Kicks Cancer, a National Charity Event Company that raises money for kids with cancer through paranormal events and ghost hunts across the country.
About Me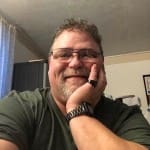 Todd Wayne
Paranormal Investigator & Podcaster
My name is Todd Wayne and I've been researching and investigating the paranormal for over 25 years. My first paranormal experience happened in 1981 but my paranormal journey didn't officially start until 1996. Then In 2004 I became the founder and owner of Pasco Paranormal Research Society in Pasco County Florida and run a successful and credible Paranormal Research and Investigation Team focusing on Business and Residential clients. I was also a Director of the National Paranormal Societies, Aliens and UFOs Department for a spell. I stepped down from Pasco Paranormal Research Society in 2018 to focus on my own life's journey. Throughout those years I've researched and investigated hundreds of paranormal claims at locations throughout the state of Florida. During that time, I've encountered many strange anomalies and have compiled some very compelling evidence from my paranormal journeys. Now after all these years, I'd like to share my thoughts, opinions, stories and encounters about all things paranormal.