Sorry, no comments found !
Activity Points
201
/
Points
About Me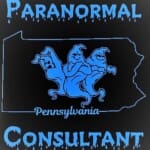 Matthew Barron
Paranormal Consultant
I have been in the paranormal field for over 15 years. I have completed over 400 client cases and have investigated for over 1000 hours in historic locations, cemeteries and public locations. I have ran 3 paranormal teams and in 2018 my wife and I started Paranormal Consultant. Our mission is to help teams, groups and everyone in our field. We strive for paraunity and supporting everyone. I hosts podcasts and help teams by co hosting others as well. I have started a program for teams, groups and individuals called the Paranormal Partnership Program (P3).