Sorry, there was no activity found. Please try a different filter.
Activity Points
42
/
Points
Video
http://youtube.com/shorts/XeNAOmNnb8I?feature=share
Spirit Says I Live after being asked Do you know that your dead?
About Me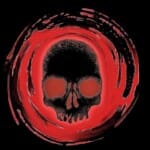 Coventry Circle Paranormal
CCP is to guys named AJ Capasso (Lead Researcher/Founder) & Dereck Desorbo (Researcher/Camerman) out of the USA in the northeast in Connecticut! Even though we have done multiple Investigations Residential and Non Private investigations we have now switched our main focus to Spirit Communication using different devices capturing EVPs an intelligent responses an conversations using multiple different Spirit Boxes an Portal devices! Our focus is to Give Spirit A Voice so they can tell their story! You can find out videos on YouTube by searching Coventry Circle Paranormal!
CCP was created after AJ Capasso had a serious Near Death experience that changed his life an made him question his faith an all that he was told sending him on a journey into the unknown and along the way his Uncle Dereck Desorbo, who is ex military an has had serious paranormal experiences in an out of the military joined in 2019/2020. We have done everything from private residential cases to some very well known locations like Montana State Prison in 2021 as well as local well known haunted cemetery in the area. AJ has been collecting research from this work for almost a decade now an even though the spirit world has shared much information from sessions done it has just made more questions than answers!
CCP is Proudly Sponsored By:
FCD Ghost Boxes
www.FCDBoxes.co.uk
Parapost Network
" Home of Amazing Live Paranormal Podcasts,Live Investigations,Tarot Readings,Mediums an more!"
Facebook: @ParapostNetworkCentral
www.Parapost.net
Parapost App available for IOS & Android!!
Global Ghost Hunt 2023
www.GlobalGhostHunt.com
Follow on Facebook an Twitter for more updates on the Glibal Ghost Hunt yearly 10 day event!
Global United Paranormal Foundation
www.GlobalUnitedParaFound.com
Ghost Energy
www.GhostEnergy.com
Para-Tek Labratories
( Releasing Websites Soon! Epic New Equipment That Will Change The Paranormal Field!)
Also don't forget to check out our International Paranormal Vodcast with UKs Haffern Paranormal an Canadas Stevo My Journey Paranormal/S&K Paranormal called; Talking With The Source!!
We bring on teams an researchers from around the world to show evidence an talk Paranormal! We have on well known names like Patti Negri, Actor/Stuntman Rick McCallum an Huntaphobia,Beyond The Veil Investigations, an True North Paranormal from Paraflixx an more as well as local teams so that we can help promote Real Researchers in this field who take this work serious! Come join us live every week an feel free to hop in the convo by putting questions in the comments an we will put them on the screen! We love having our audience involved!!
Make Sure to check out Coventry Circle Paranormal on Facebook, Twitter, Tik Tok an YouTube for all our content!