White Hill Mansion Overnight Ghost Hunt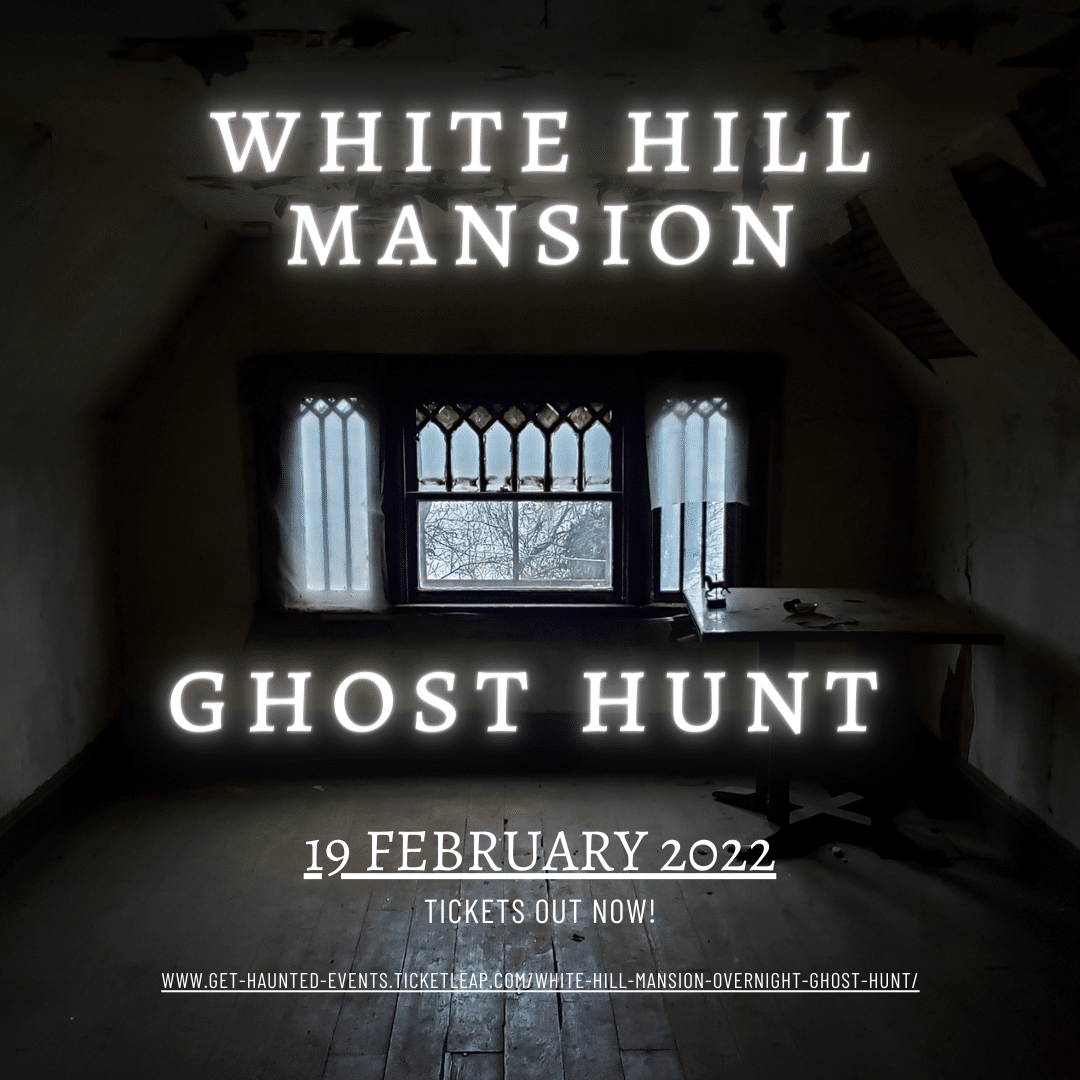 Date/Time
Date(s) - February 19, 2022 - February 20, 2022
7:00 pm - 3:30 am
Location
White Hill Mansion
---
Get Haunted is a new and exciting option for those looking to spend an evening researching, investigating, and discovering the paranormal. Our events are real… there is no script, there is nobody watching the clock, and you are in the driver's seat from start to finish.
We have years of experience conducting public and private investigations. Our approach is as unique as our format, and we are convinced that you will agree our events are more than just an investigation… it is an experience.
We have spent countless hours developing a format that can work for everyone, regardless of your level of experience. This alone is one of our biggest differentiators. Our events cater to all experience levels. We investigate with you, not in front of you.
We intentionally keep our groups small by limiting available tickets. You will not stuffed into a crowded group when you book with us.
Who should attend?
Maybe you are just curious and have never investigated before but always wanted to give it a try for yourself. We have ticket levels that cater to exactly that!
We will guide you throughout the night, showing you our techniques while you utilize our tools and equipment. Make no mistake about it – YOU will be in the driver's seat as we navigate the investigation. We will be there to help guide you while you are investigating. You are the investigator – we are there to help facilitate the experience and help if needed.
Maybe you are ready to take the next step on your path through the realm of the paranormal or perhaps you are well-seasoned and looking for a fun night out to collaborate and share… we have ticket levels that will work for you as well. Our format is fluid and dynamic. While there is a structure, it is pliable and we adapt to you, our guests.
So, if any of this hits home, then maybe It is time to Get Haunted.
Important Note: We follow all state and location requirements in regard to COVID-19 precautions. Please email us if you have any questions.